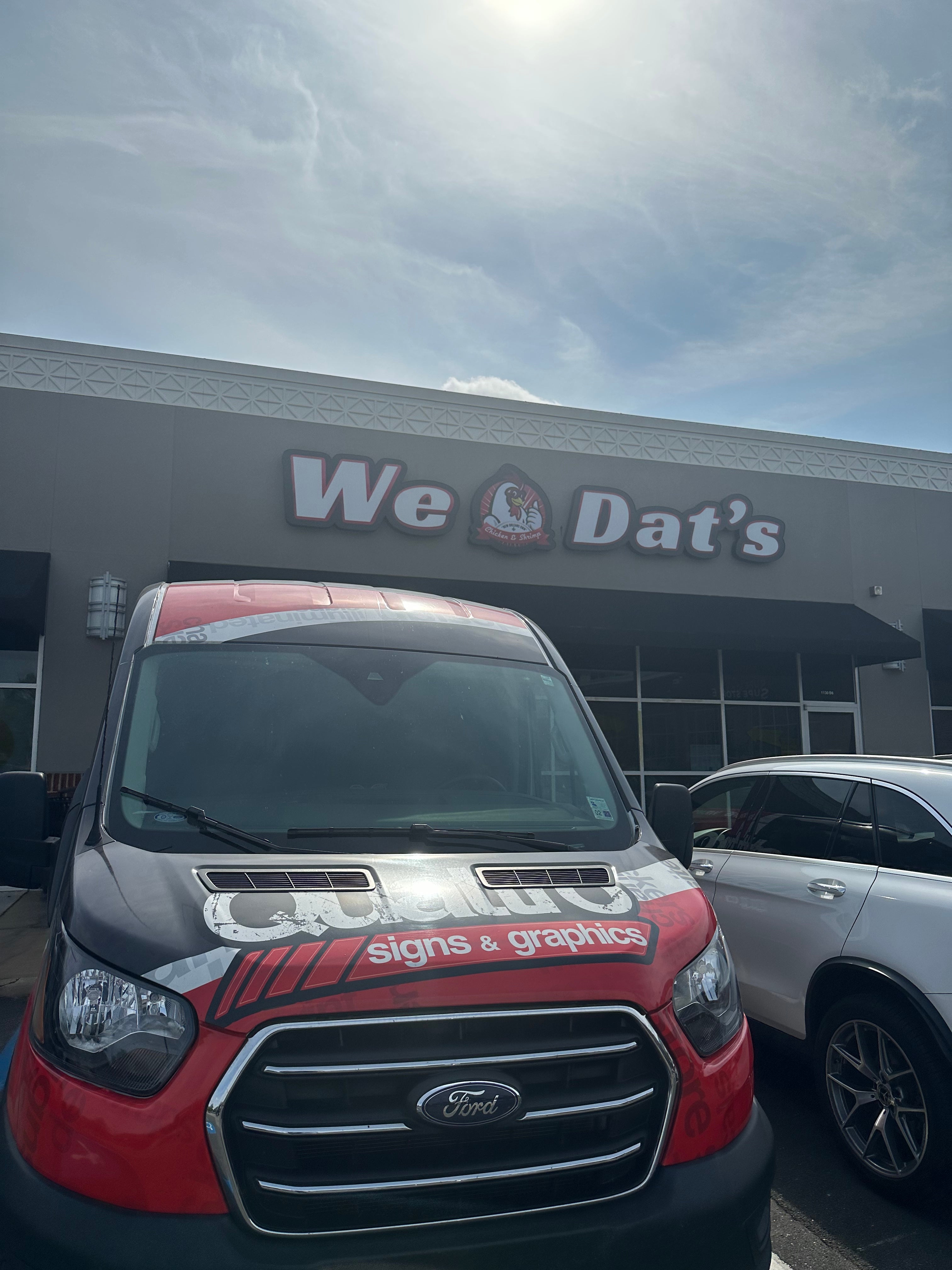 Taking Your Brand Across State Lines: Our Sign Company's Ability to Travel for Wall Wrap Projects
At our sign company, we take great pride in our ability to produce high-quality wall wraps for businesses of all sizes. We use state-of-the-art equipment and top-quality materials to create vibrant, eye-catching wall wraps that help our clients stand out in a crowded marketplace.
But did you know that we also have the ability to travel to other states to complete wall wrap projects? That's right, whether you're located across the state or across the country, we can come to you and complete your wall wrap project on-site.
Why would you want to work with a sign company that can travel to your location? Here are just a few of the benefits:
Convenience: When you're running a business, you don't always have the time or resources to travel to another location for a project. By working with a sign company that can come to you, you can save time and energy that can be better spent on other aspects of your business.

Customization: Every business is different, and your wall wrap should reflect your unique brand identity. By working with a sign company that can travel to your location, you can ensure that your wall wrap is customized to meet your specific needs and preferences.

Quality control: When you work with a sign company that travels to your location, you have the opportunity to oversee the project and ensure that everything is being done to your satisfaction. This can help you avoid any potential miscommunications or mistakes that can occur when working with a remote company.
At our sign company, we understand the importance of providing our clients with exceptional service and high-quality products. That's why we're proud to offer our wall wrap services to businesses across the country. Whether you're looking to enhance your storefront or create a unique backdrop for a special event, we have the expertise and equipment to get the job done right.
So why wait? Contact us today to learn more about our wall wrap services and how we can help take your brand to the next level - no matter where you're located!