Signs
Custom signage can help a business stand out from the competition, increase brand awareness and recognition, and generate more sales and leads. Custom signage can also help create a positive and memorable impression on potential customers and clients.
Multi-column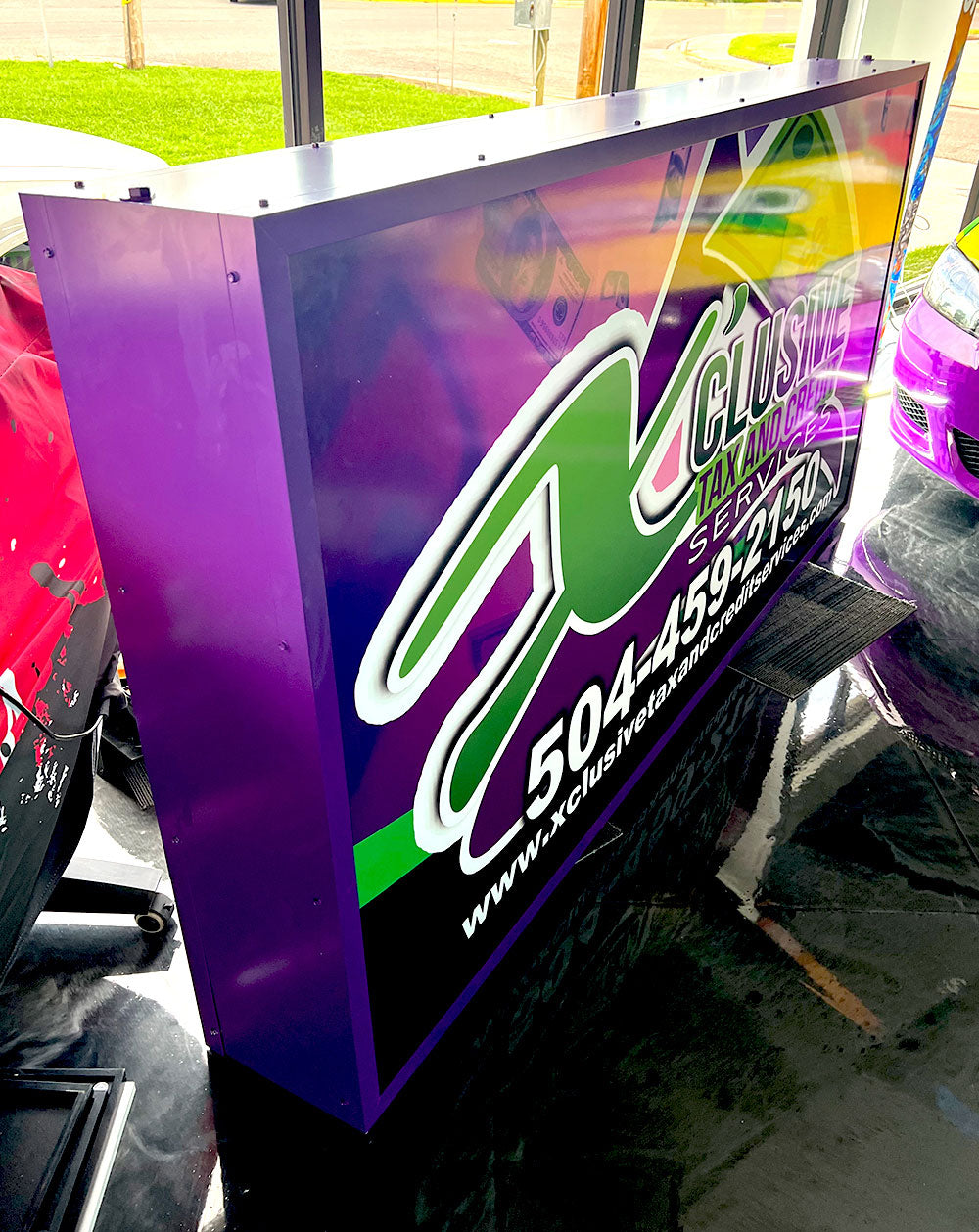 Light Box
They're translucent surfaces that are illuminated from behind, and they're perfect for making shapes and images stand out with high contrast. Whether you're examining negatives or transparencies, creating outdoor advertising, or producing images with diffuse lighting from all angles, light boxes are the perfect tool for the job. They're like a beacon of light in a dark world, shining bright and helping you see things in a whole new way!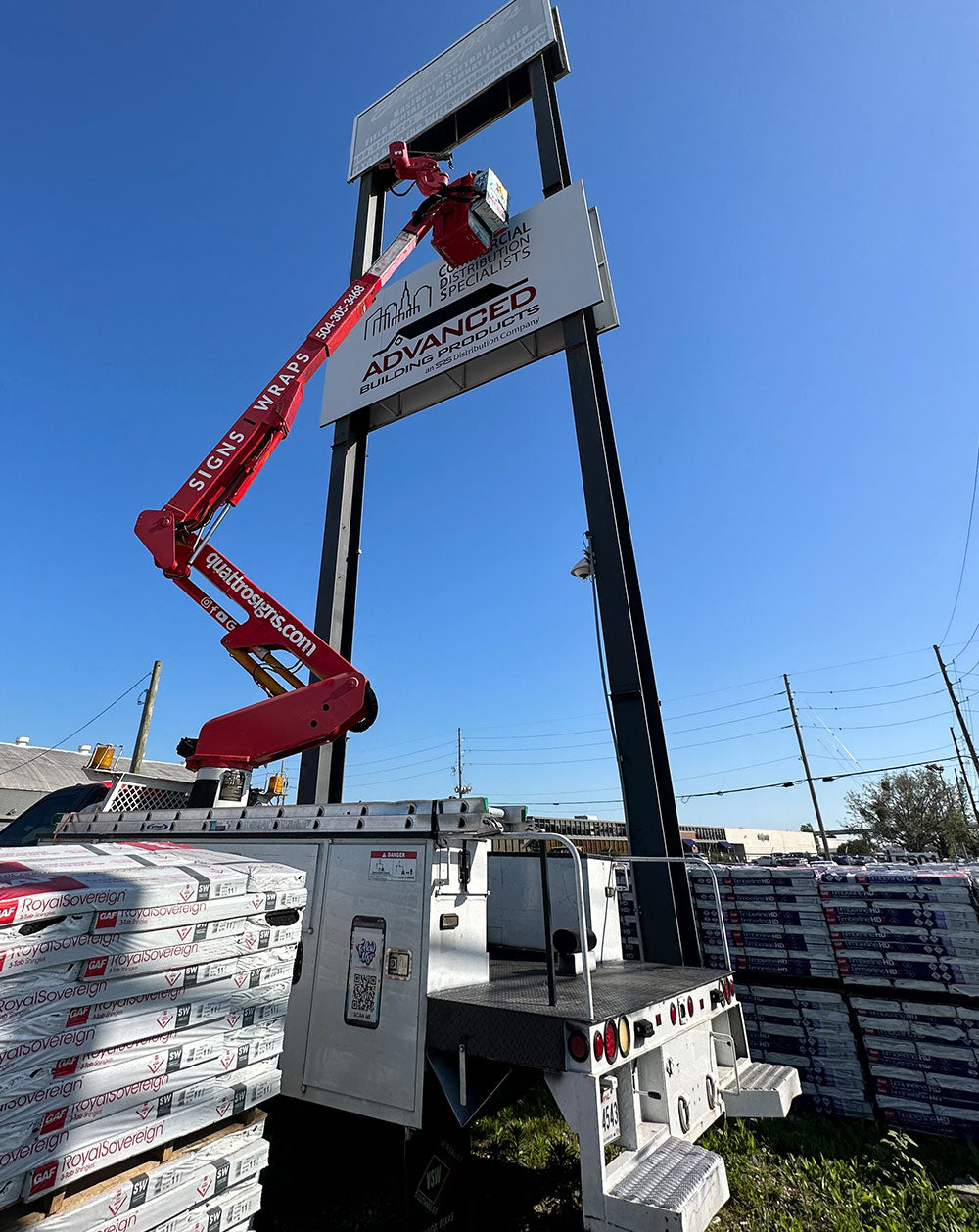 Sign Reface
Sign reface is like giving a sign a makeover! It's all about changing the sign face to make it look better or more modern. But it's important to remember that sign structure is like the sign's skeleton - it's what holds everything together and keeps it standing tall. So while the sign face might get all the attention, the sign structure is just as important!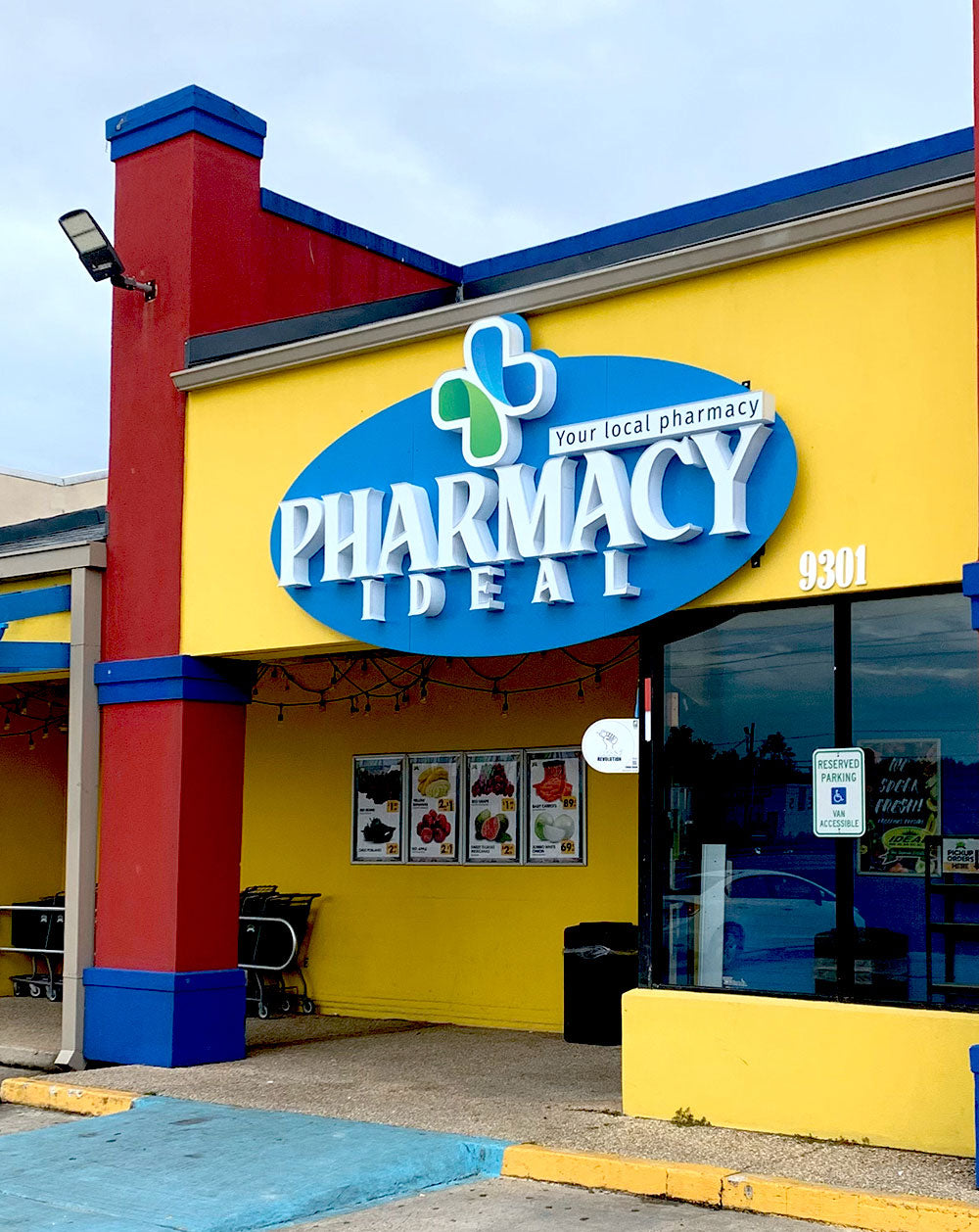 Channel letters
Channel letters are like the stars of the sign world! They're 3D signs that are crafted with care and attention to detail, and they're perfect for making a big impact on commercial buildings. With their illuminated letters, they're visible all day and night, and they add depth and interest to any facade. It's like having your own personal constellation right outside your door!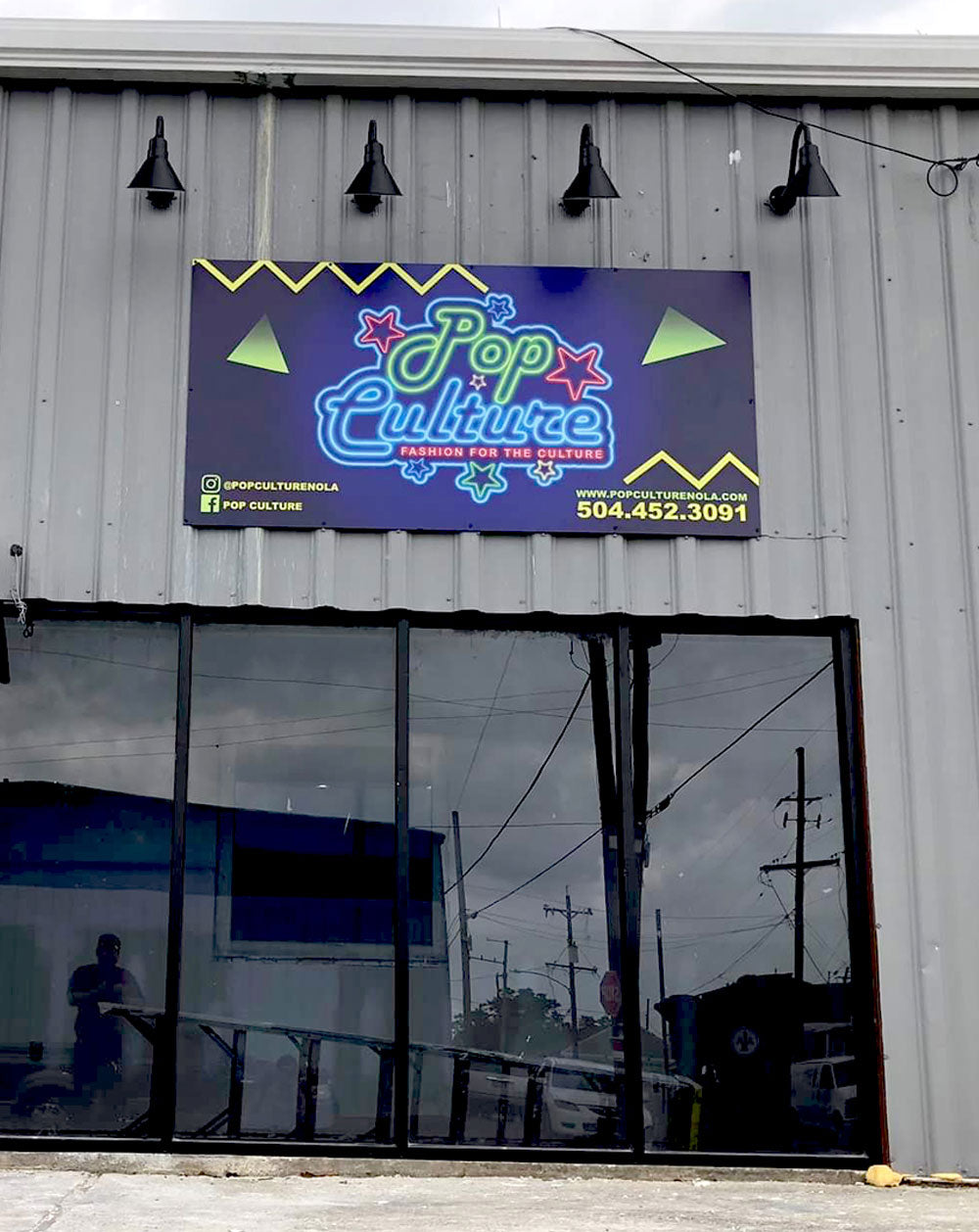 Flat Sign
A flat sign with a rigid substrate made of PVC, Aluminum, or Acrylic is the perfect starting point for our next masterpiece. With full color digital vinyl applied over it, we can create anything you want. Whether you're advertising your business or just creating something beautiful to look at, this sign is the perfect way to get started. So go ahead and let your imagination run wild - the possibilities are endless!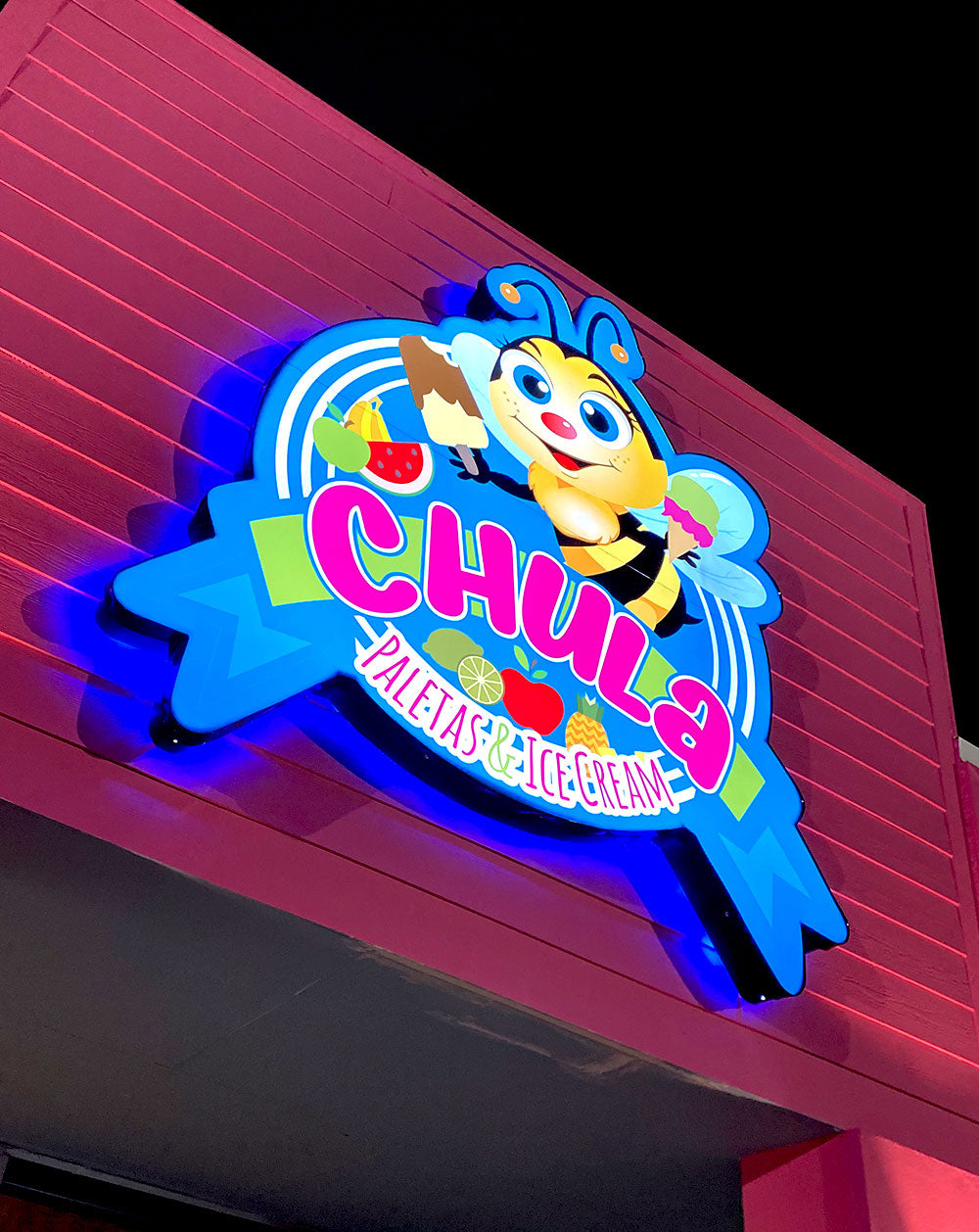 Common Channel
When it comes to signs, bigger is better! And if you want to catch the attention of passer-bys, your sign should project out away from where it is mounted. Three-dimensional signs are much better at catching the attention of passer-bys than flat, two-dimensional versions and these illuminated cloud signs will greatly enhance your business name during sunny and cloudy days and especially at night when your sign can appear magical to see. It's like having a little piece of the sky right outside your business!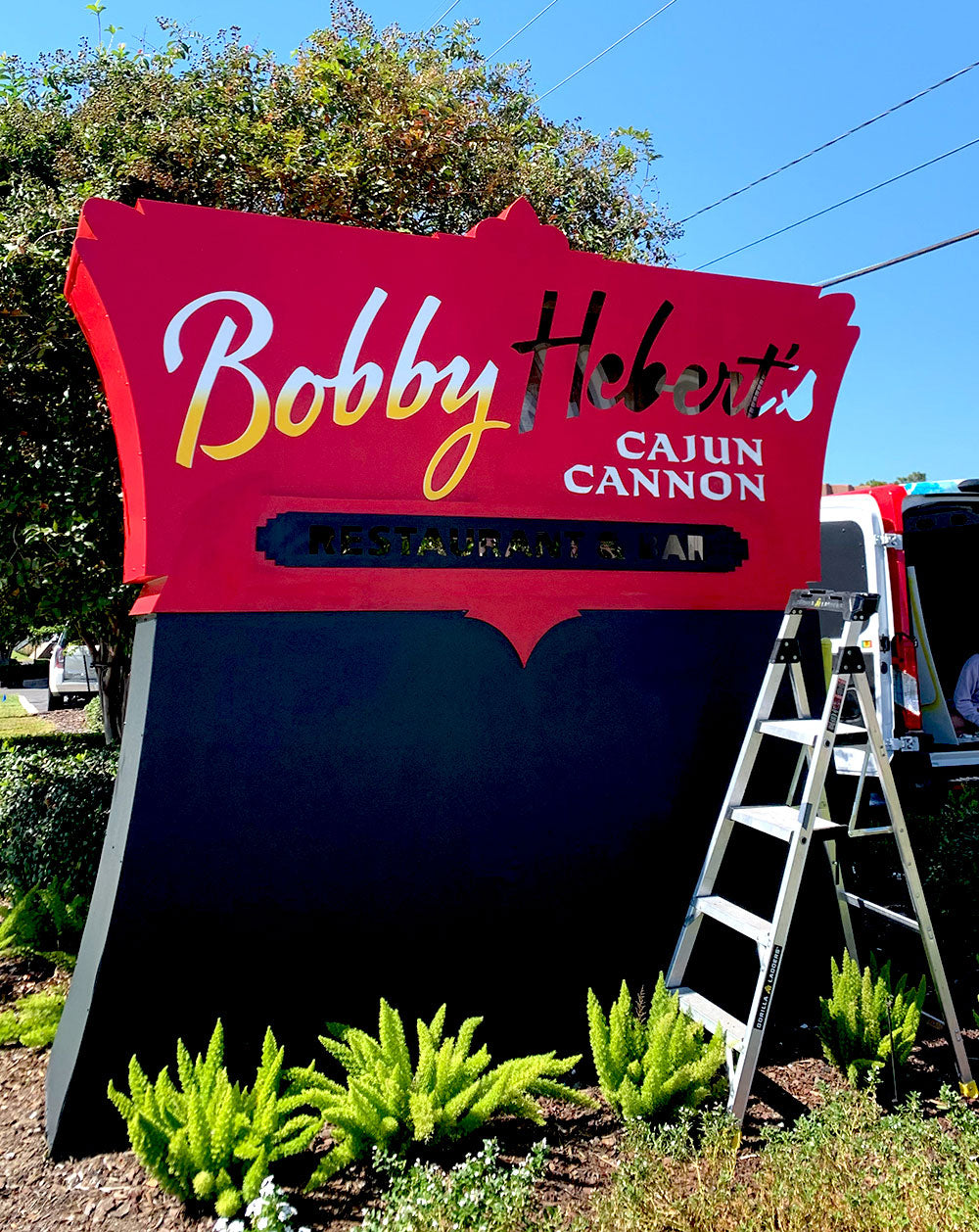 Monument Signs
Monument Signs are ideal for advertising a business or company in residential areas or where there are many similar businesses. Its main features are:

Digital LED elements can be added to further highlight the message or company name. It is independent and is located at people's eye level. It integrates into the surrounding landscape without altering it. They can be aluminum, masonry, brick or metal. Metal or channel letters can be affixed to monument signs for added effect.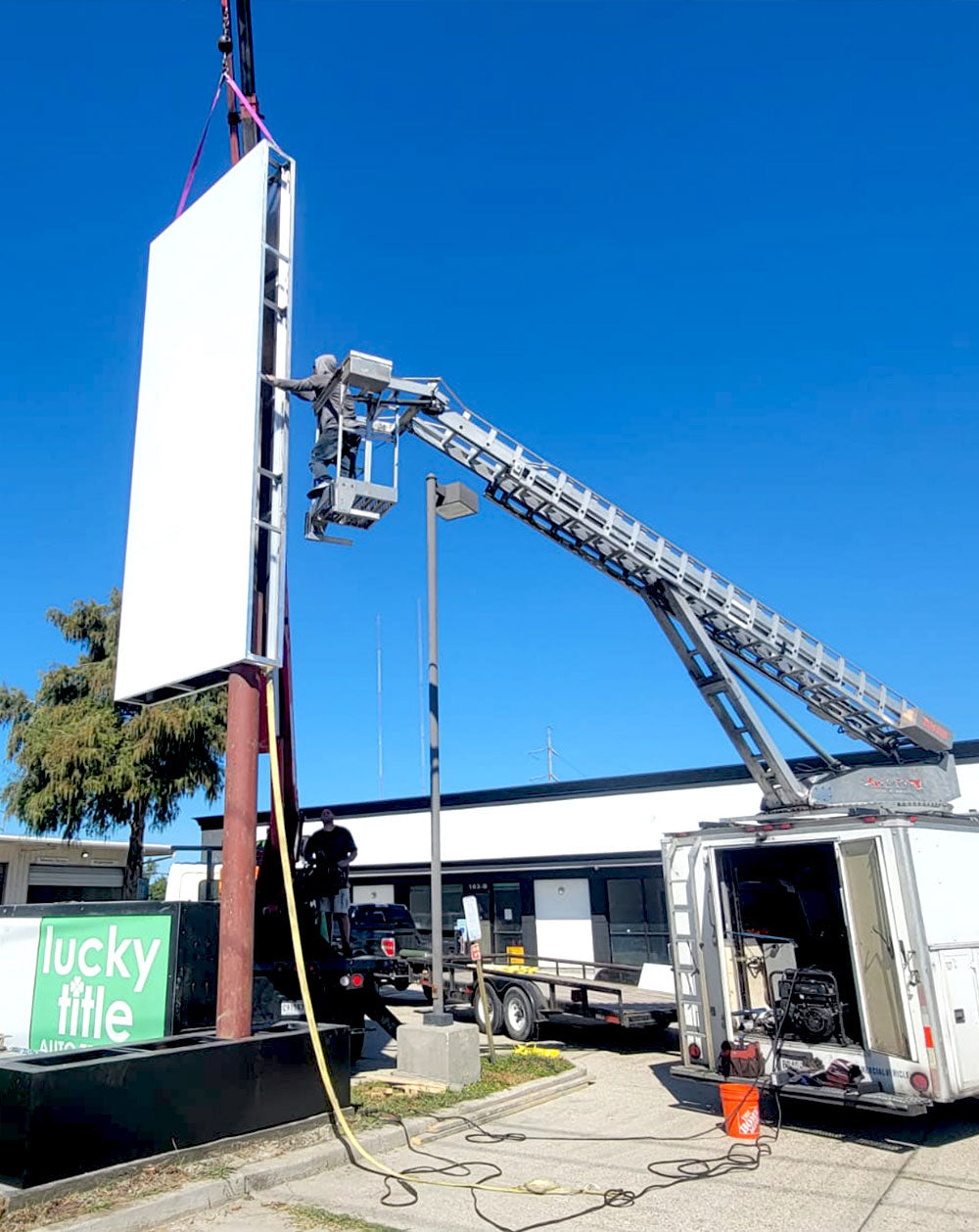 Pole Sign
A pole sign can help direct traffic to your business and communicate the message of a single or multi-tenant business. It's like having a beacon that shines bright and guides customers to your doorstep. Often customized to identify shopping plazas, car dealerships, gas stations, restaurants, and retail locations, pole signs are the perfect way to make your business stand out from the crowd.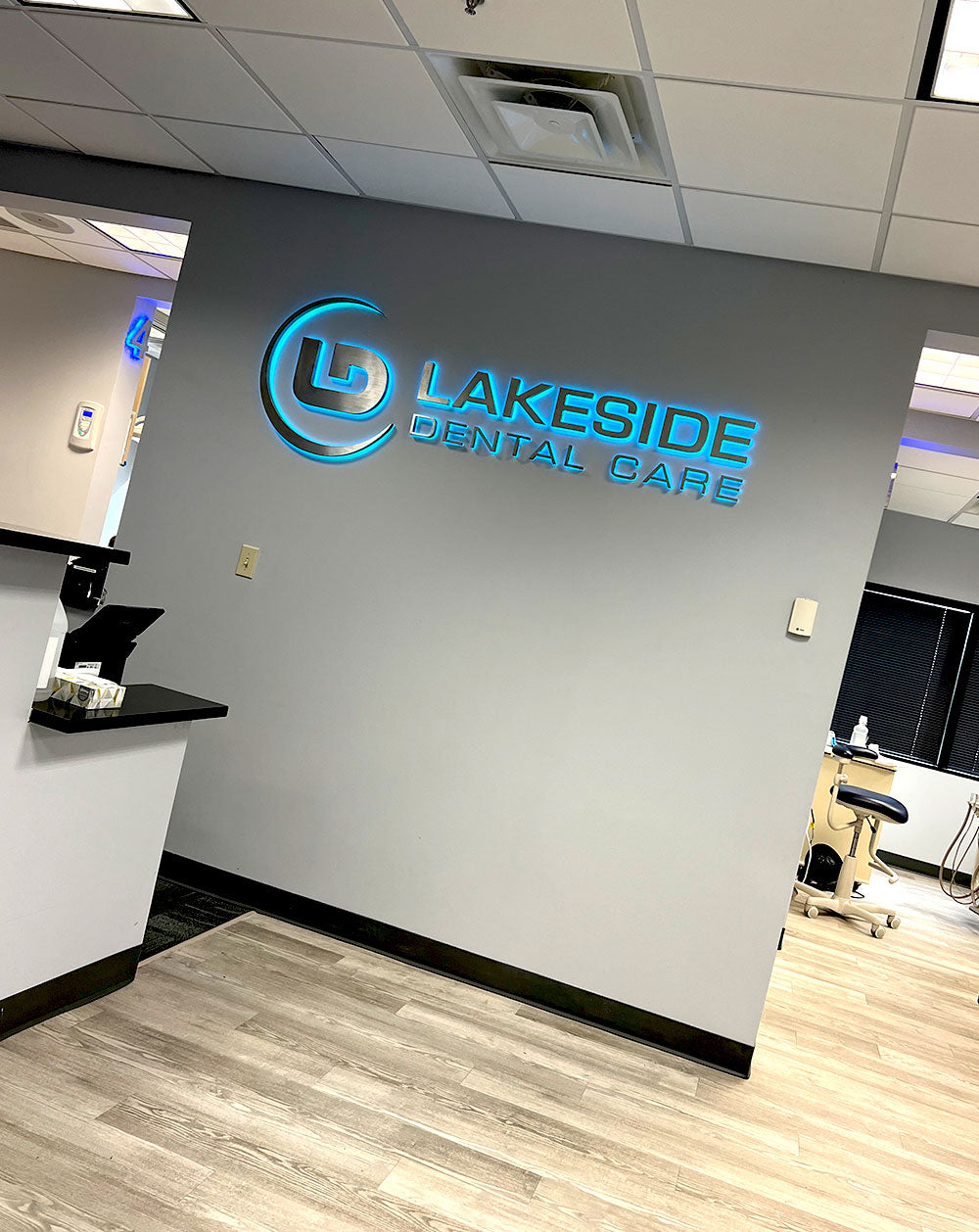 Lobby Sign
Front office reception signs are one of the first things customers see when they walk into your space. They are any type of sign used within your lobby area. These signs typically contain your business name and logo.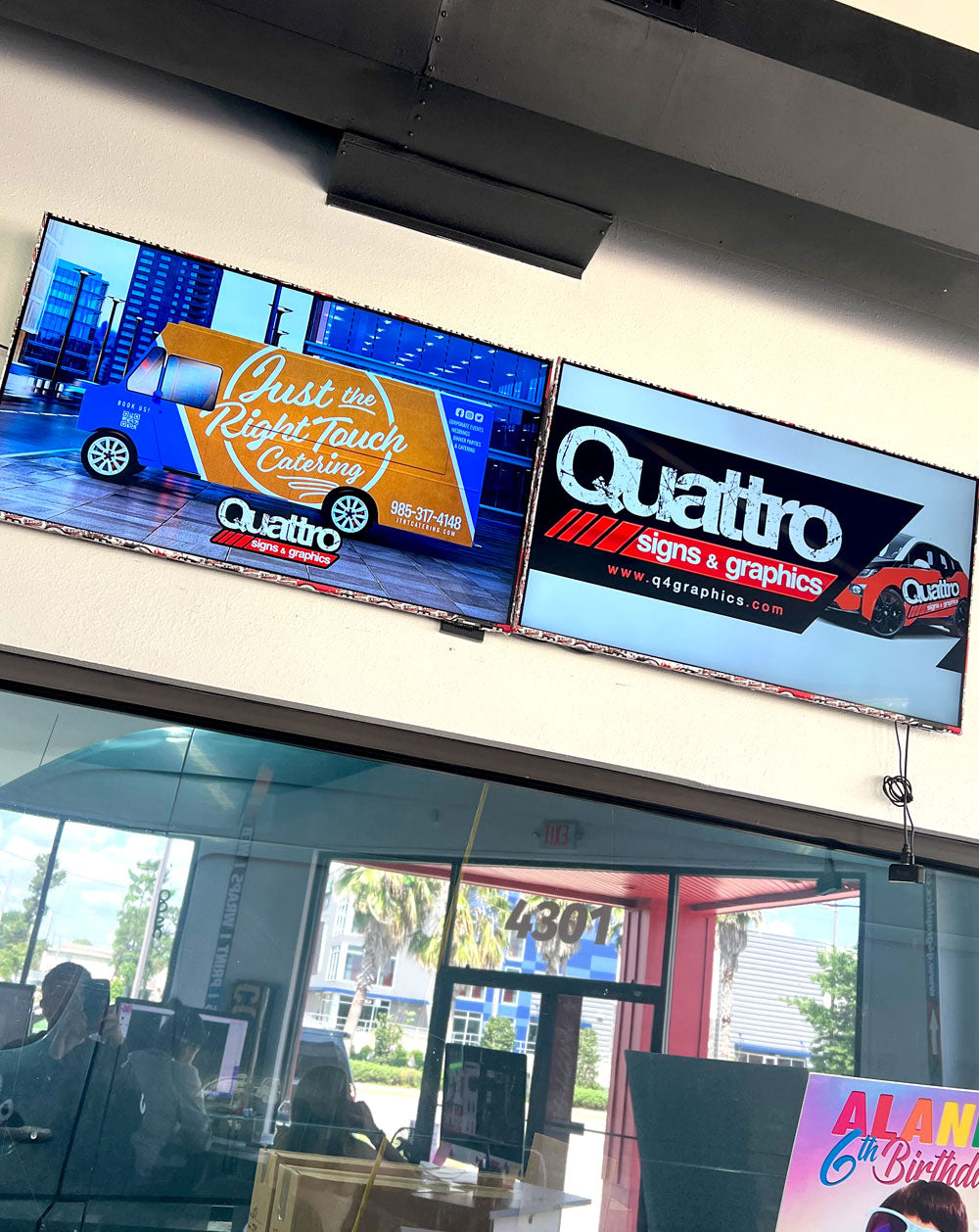 Digital Menu Board
Check out our digital menu board It's not just a screen, it's so much more It's got hardware and software to make it shine It's got dynamic menus that change all the time
But wait, there's more, don't you know It can also show you specials and promos It can play live TV for your entertainment It can show customer reviews for your engagement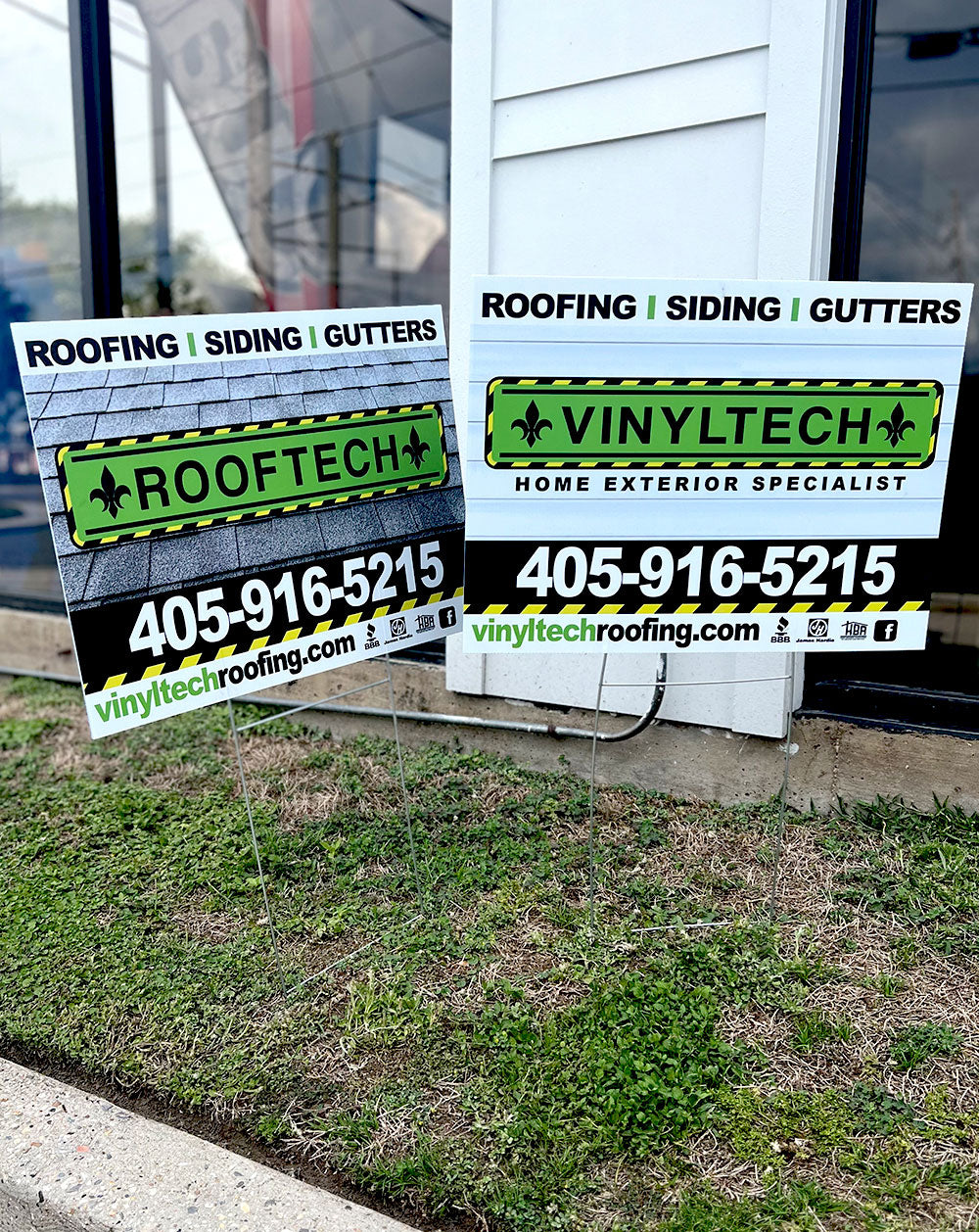 Yard Sign
Weather-resistant UV ink on 4mm corrugated plastic makes our full-color yard signs durable and eye-catching. You can choose from wire stakes, metal frames, and other options to display your signs. Perfect for promoting political candidates, real estate properties, business services, and more.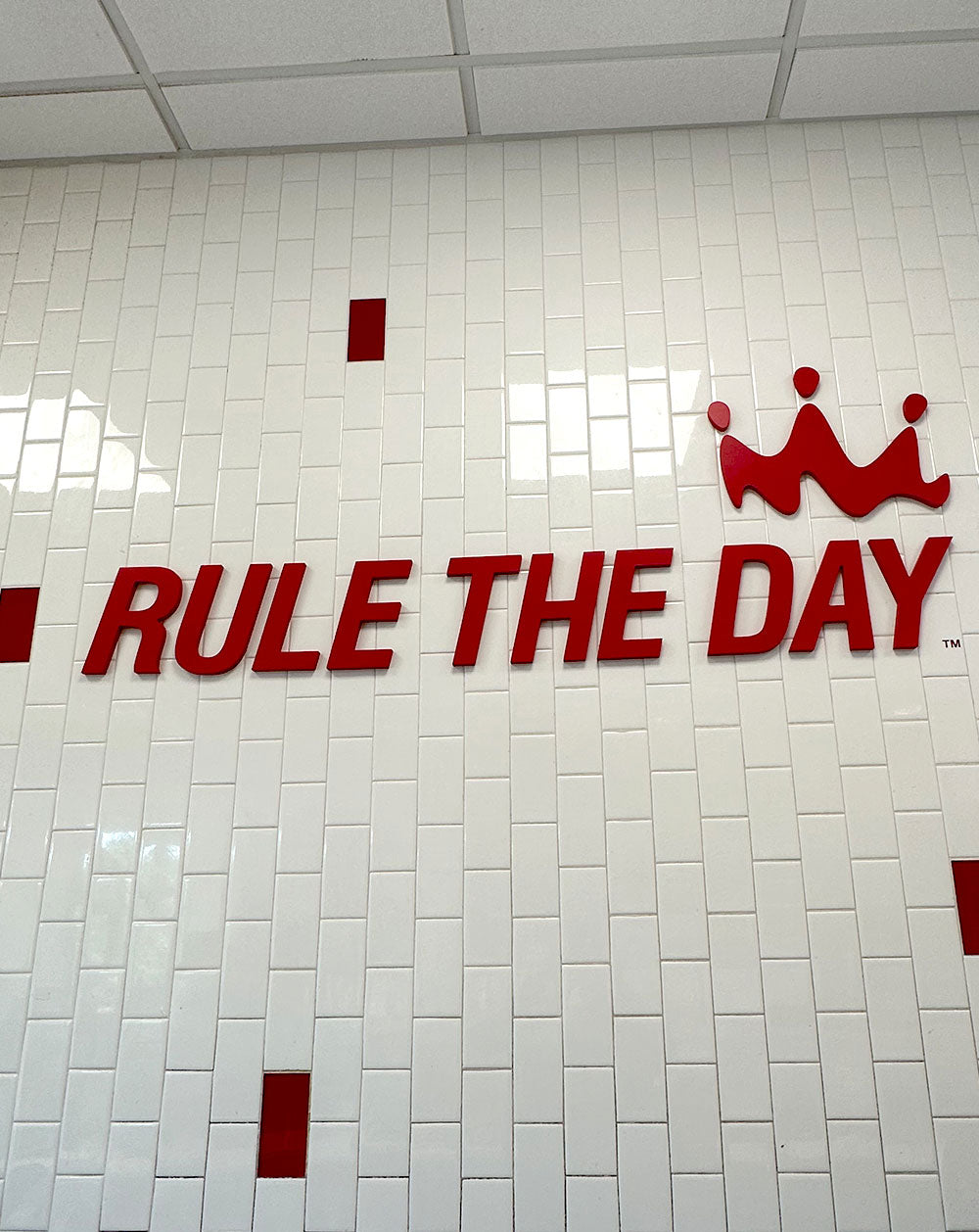 Routed Sign
Routed Sign are made with cutting-edge technology and high-quality materials. Routed signs are customized to your specifications, using a router table and CNC software to create any design you can imagine. You can choose from a variety of materials, such as aluminum, wood, acrylic, or dibond, to suit your needs and preferences. Routed signs are the perfect choice for any business that wants to showcase its brand with precision and elegance.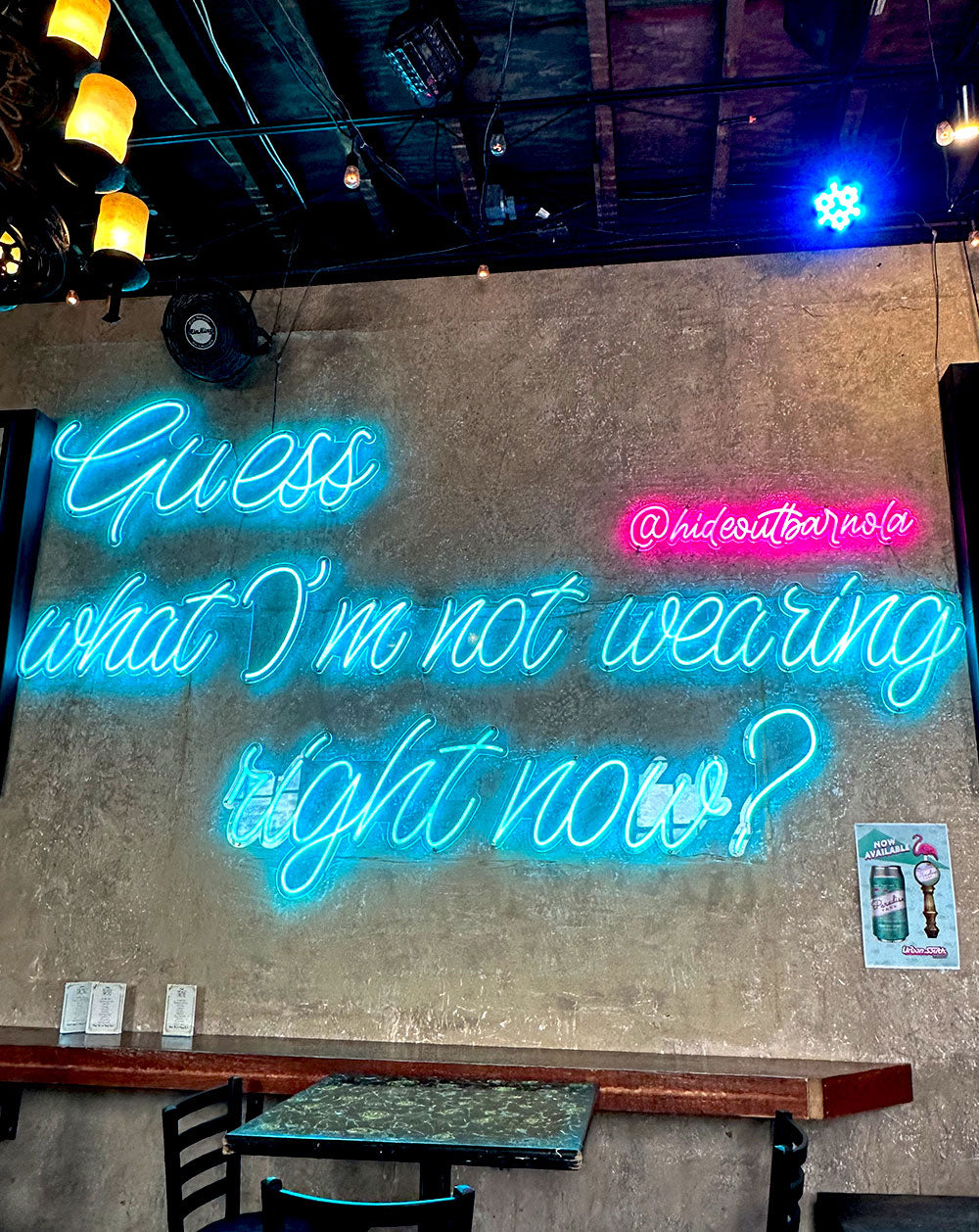 LED Neon Sign
These signs are the modern alternative to traditional neon signs, with many advantages and benefits. LED neon signs use LEDs (light-emitting diodes) instead of glass tubes filled with gas. This means they are much safer, more energy-efficient, and easier to install and maintain. LED neon signs are also durable and weather-resistant, so you can use them indoors or outdoors without worrying about damage or fading. Whether you want to display your logo, slogan, or message, LED neon signs will make it shine bright and clear.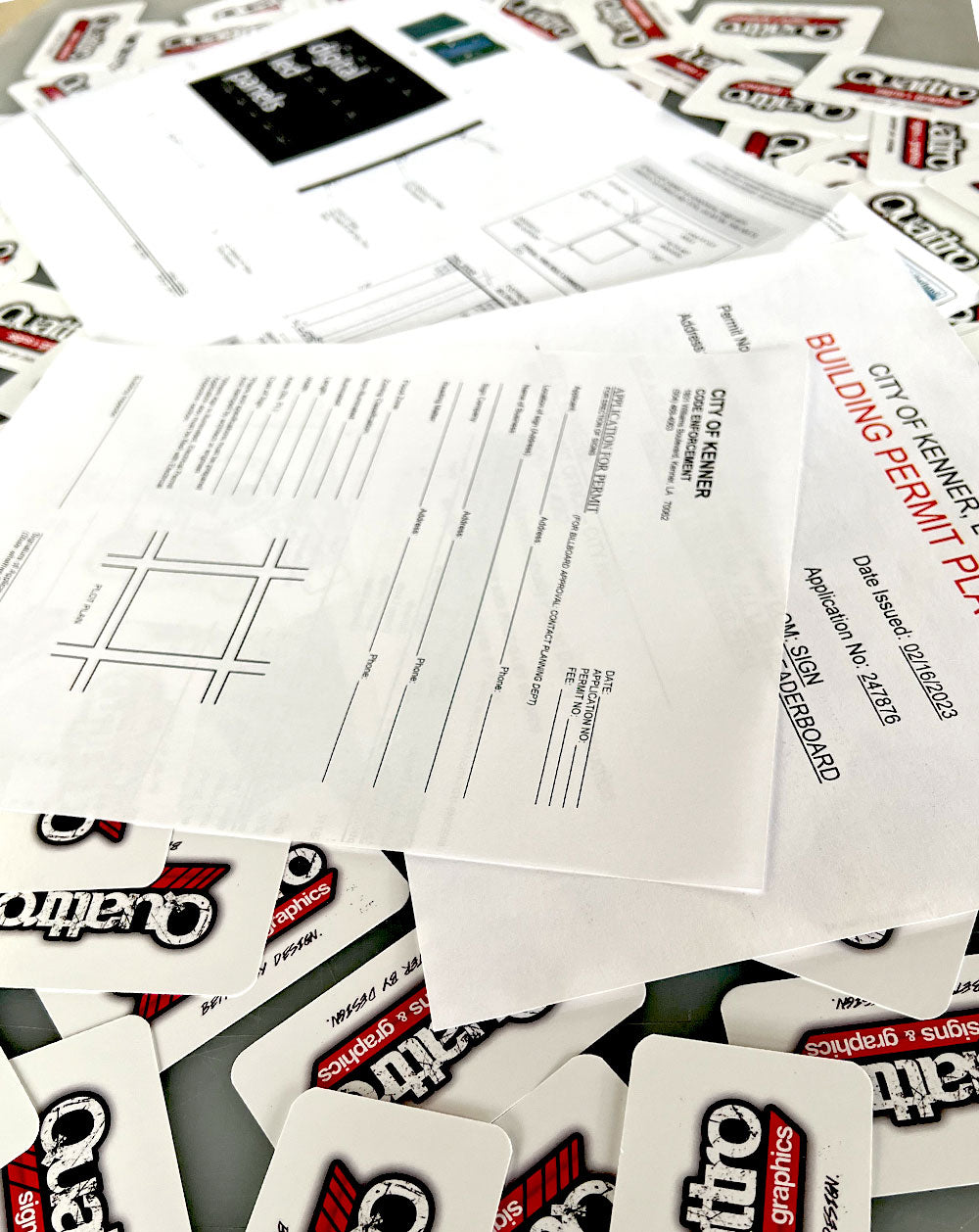 Sign Permit
Get your business noticed with a good sign! Sign permits provide legal permission to post publicly displayed information that's presented in the form of words, symbols and/or pictures and is designed to advertise your business.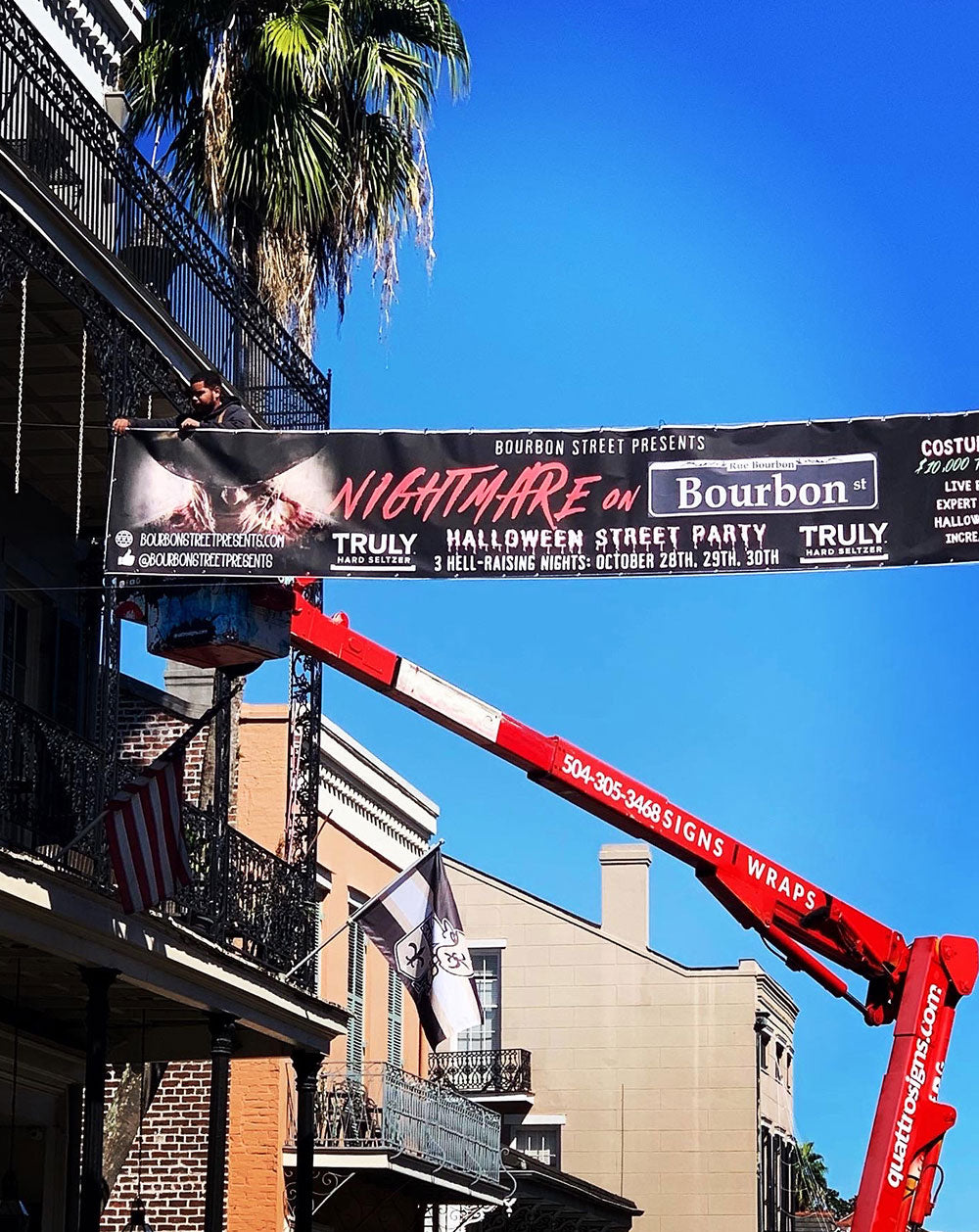 Banners
Banners are huge signs that can make any dull building look more lively and stylish. You can find these signs on many buildings along the typical 'Main St.' in the U.S., and they help new businesses get the attention and recognition they need to succeed. Banners can also be used for other purposes, such as flying behind small planes to advertise something.